United Way of the Columbia-Willamette has been bringing our community together to do good for nearly 100 years.
We connect the people, nonprofits, businesses and government agencies addressing poverty in our region.
Our Mission
Improve lives, strengthen communities and advance equity by mobilizing the caring power of people across our metro area.
We're working hard to create a future where kids in our region are free from instability and worry so they can be free to play and discover, free to learn and grow. 
    
Free from poverty. Free to reach their potential.
Right now, 20% of kids in the Portland region live in poverty and 1 in 3 families can't pay for basic needs.
That's 1 in 7 kids whose families must choose between:

• Rent or groceries
• Heat or healthcare
• New clothes or TriMet fare
Together, we can make our region a better place for everyone.
With your support, we can continue investing in our region's schools, families and communities.

Schools for Kids 
More students are showing up prepared for the first day of kindergarten than ever before.
New preschool classrooms are being built, particularly addressing culturally-specific communities. 
Graduation rates are increasing for students of color with the help of community partners.  

Families for Kids
Families receive the assistance they need to help pay for basic needs like rent and food on the table. 
Many families are staying housed one year after receiving service. 
With free tax services from our partners, working families are receiving important tax credits to remain financially stable. 
 
Communities for Kids 
Through Hands on Greater Portland, United Way's volunteer program, thousands of volunteers are connected to meaningful projects being held throughout our region. 
The value of service from our volunteers equates to hundreds of thousands of dollars put back into the community.
Hundreds of local organizations are receiving service from our volunteers.
When we understand the causes of poverty in our region, we have a better chance of finding solutions. By partnering with local organizations and providing opportunities to convene and mobilize, United Way can address the different areas of need in our community and find strategies that will create the strongest impact.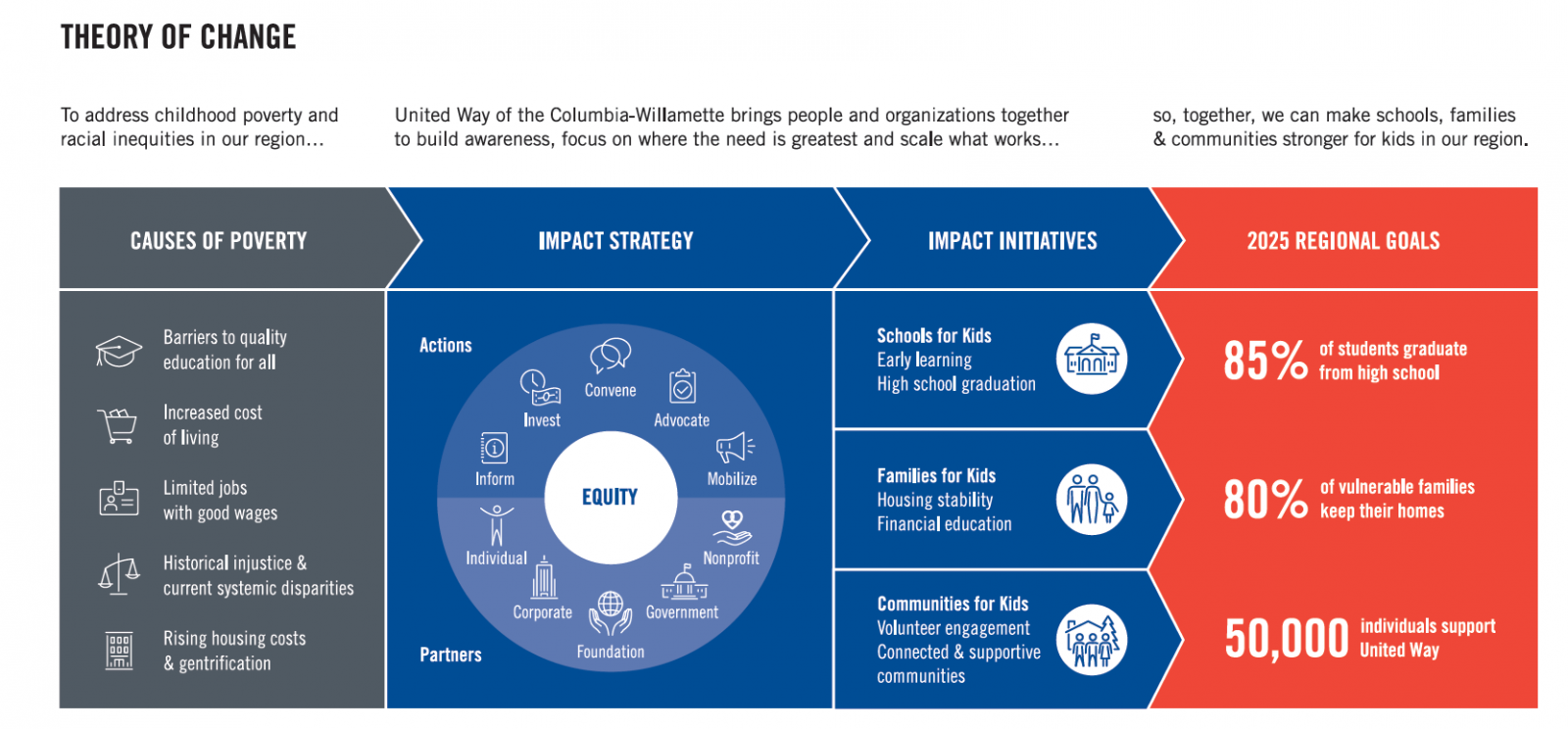 How can you continue to support our mission?
Join Us: Lend your voice and spread the word about investing in the potential of our region's kids.

Volunteer: Spend time working directly on projects that benefit kids the most. 

Give: Support our collective effort making schools, families and communities stronger for kids.