Students opening STEM kits made by volunteers.
How do children learn, grow and succeed? By giving little ones the chance to play, explore and discover new tools that will encourage learning, we're not only investing in today's kids, but investing in the future of our communities.

That's why, in January, 2019, United Way's Early Learning hubs, Early Learning Multnomah County and Early Learning Washington County, set out to build approximately 6000 STEM (Science, Technology, Engineering and Mathematics) kits. Including a booklet of activities and helpful tools, like a magnifying glass, chalk, large buttons for counting and sorting, a pack of seeds to plant and watch grow and a notepad, these curiosity-filled kits were then assembled by dedicated volunteers, distributed to United Way's nonprofit partners and delivered to local kids and families.
How exactly is STEM used to help kids learn? 

STEM encourages kids to problem solve, build, create, ask questions and always remain curious. Most importantly, STEM is a tool that can be used in everyday opportunities, giving parents a chance to help their learners grow and develop both in and out of the classroom. From naming the shapes of street signs to teach basic geometry to planting seeds in a community or backyard garden to teach how plants grow, keeping kids active in STEM can be made accessible to families from all different backgrounds. Additionally, STEM kits constructed by Early Learning Multnomah are created for the littlest learners, ranging from ages 0-5, supporting childhood development at the earliest stages for any type of family. 

That accessibility expands to the many culturally-specific communities within our region, with STEM kits spanning six different languages and seven cultural groups, parents have access to resources that will allow them to be more involved in their child's education that go beyond language, socioeconomic and cultural barriers. 

Languages incorporated into both the kits and teachings include: 
Arabic

Russian

Somali

Spanish

Vietnamese

English (African American and Native American)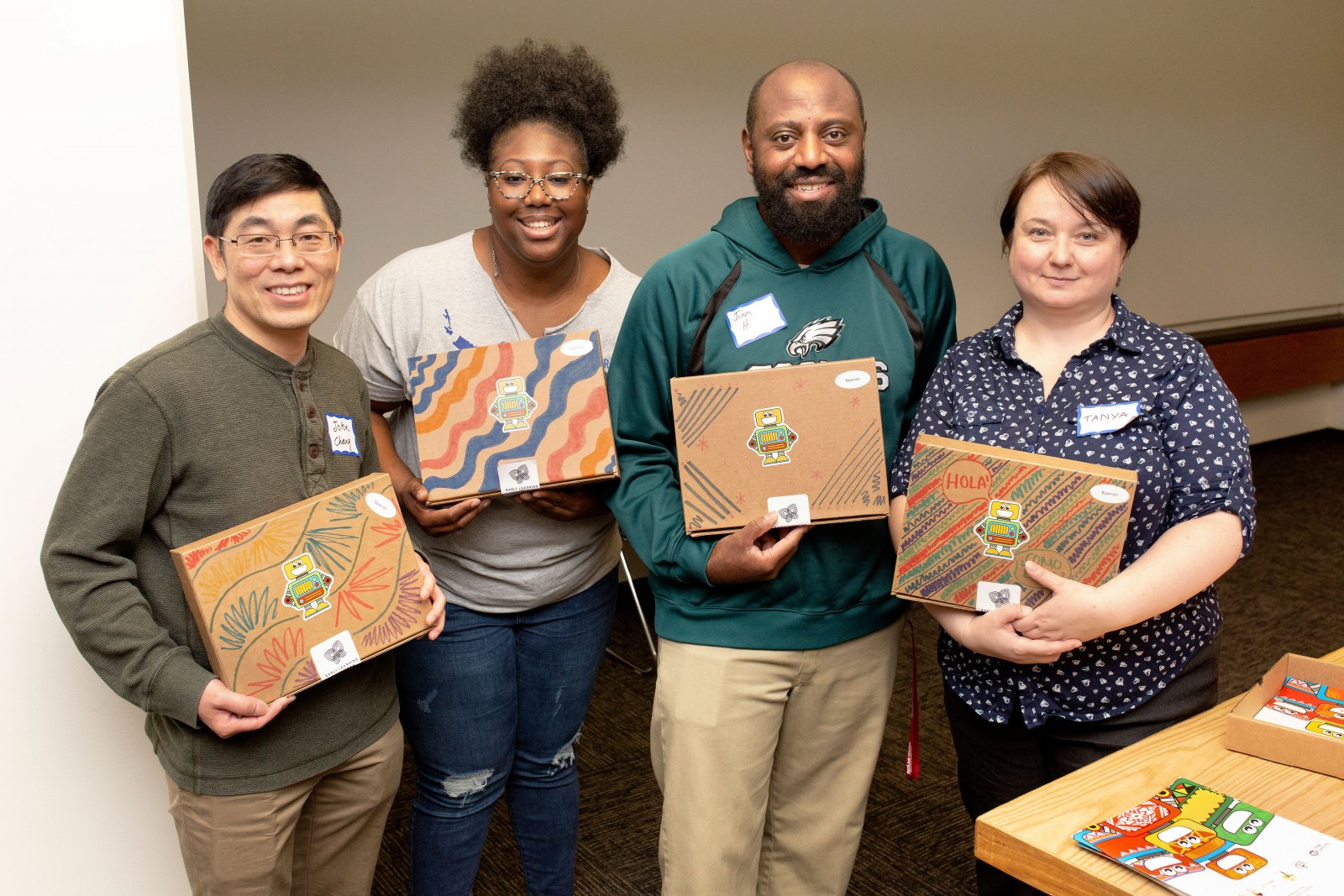 From volunteer events with corporate partners to dedicated efforts during United Way's MLK Weekend of Service, our volunteers came together to bag supplies, gather STEM kit tools and package boxes to then be delivered to our nonprofit partners. With each step, from placing in a magnifying glass to adding colorful stickers and fun designs as the finishing touches to each box, our volunteers played an important role in providing a resource kids would both benefit from and enjoy opening. 
And with the creation of thousands of STEM kits for new elementary schoolers to discover and explore has come the STEM Curiosity kit framework; a tool to further provide support to parents. With almost 50 bilingual workshops providing teaching resources to parents and almost 100 personal home visits, United Way's Early Learning hubs have opened the door for immigrants and refugees to participate in public engagement and activities.

"I believe the biggest lesson taken from the project was the ability to see what it is that interests parents. What does it take for a parent to engage when it comes to their child's education? Parents were more willing to participate if they were able to practice what they are being taught with their child. Most of the time, when parents attend an informational session they don't know where to start when they want to begin applying the skills they learn. It's helpful to introduce a parent-child relationship in a fun and interactive setting in order for parents to observe the simplicity of implanting these skills at home," explained Michelle Ornelas- Zepeda, Forest Grove School District Early Learning Family Resource Coordinator. 

The workshops emphasize how integral parents and caregivers are in their kids' education, giving them not only tools to better engage, but a powerful voice within the system. 
 
STEM kits encourage curiosity and critical thinking in everyday life and can motivate even the littlest learners to engage with tools that will boost their education for years to come. By incorporating a family dynamic throughout the learning process, kids are being supported by both their schools and families and are that much more likely to thrive. 

 
You can make a difference for kids and families