Multnomah County's Preschool for All begins to build momentum.
Check out this informative comic from Sarah Mirk describing how necessary Pre-K education is and how our Early Learning Multnomah County's Parent Accountability Council championed the cause. 
In 2020, voters in Multnomah County approved a progressive new vision for Preschool for All. But the work that led to that enticing opportunity was years in the making. United Way of the Columbia-Willamette is proud to have been a part of this journey from the beginning. The foundation of Preschool for All was built out of the vision for a better, more equitable system that originated in our Early Learning Multnomah's Parent Accountability Council – a group focused on elevating minority voices and ensuring youth in our region are better cared for. Now, as registration for Preschool for All's first year begins, parents across our region have questions. How will the massive undertaking be rolled out? Who is eligible as the program ramps up? How can I get involved in the program, and how can I help?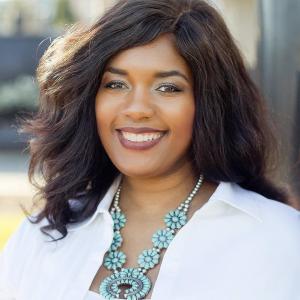 The leader of this endeavor, Leslee Barnes, is working alongside the community to answer all of these questions. Barnes has worked toward this vision from an early point in her career and is personally connected to early learning access. She struggled as a young mother looking for childcare, unsure of the quality of education her child would receive, where to find resources and how much it would cost. Throughout the course of her 20-year career, she's continued asking these questions, drawing on her experience as a preschool provider.
"I've seen firsthand some of the struggles of parents accessing early education," Barnes said. "I've worn many hats in this system, I've seen the business owner's side, the parent's side and the government's side. The more we talk about the importance of investing in children in the long term, the more this new system makes sense. Parents have had to take on this burden for far too long."
Leslee Barnes, Preschool for All Director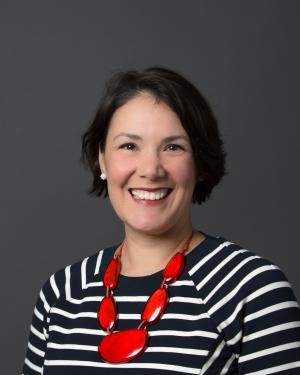 Barnes and the Preschool for All Task Force envisioned the initiative that was approved by residents of Multnomah County in November 2020 under the leadership of County Commissioner Vega Pederson. As the vision grew and the team looked toward the ballot, the concept of preschool for all was gaining momentum in our region and abroad. Tumultuous times tried the team, with a pandemic raging and the people of Portland showing up for over 100 days of sustained protest to stand for justice against unjust police murder. As November approached, Barnes and the team were unsure that their initiative would be approved. In the end, our region overwhelmingly supported the idea, with over 64% of residents voting in favor.
"It was shocking, and a pleasant surprise, to see the support. All of us who worked on Preschool for All hoped it would pass, but we were concerned," Barnes said. "It was wonderful to see the overwhelming support, it felt like people finally were understanding how critical early learning is. I think the pandemic highlighted how important child care is. COVID shined a light on the work we needed to do, the infrastructure we needed to build, to better serve our children."
Their work has always been informed through a racial equity lens, recognizing the importance of navigating systems infused with systemic racism and pitfalls for people of color. As the Preschool for All program begins its ramp-up to free, universal, high-quality, developmentally appropriate and culturally responsive preschool experiences to every 3- and 4- year-old child in the county, that racial equity lens is tightly focusing in. 500 slots for the September 2022-2023 school year are open now, prioritizing families who currently have the least access to culturally responsive and inclusive preschools. Though this first year is a long shot from the true implementation of the program's vision, which is slated to be universal by 2030, the team considered the importance of building the infrastructure necessary for undertaking this audacious task. This vision of holistic, relevant and necessary early education reformation seeks to create a far more robust system of learning, ensuring that preschool is accessible for every Multnomah County resident. With an intensive system of coaching and on-the-job education, Barnes and her team hope to empower a strong, caring, well-educated workforce ready to prepare children for kindergarten.
Leslee Barnes, Preschool for All Director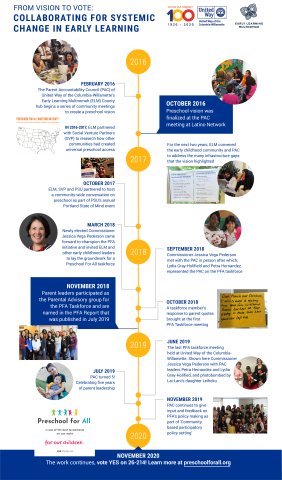 "One of our biggest problems is access to space. Rent is really high in Portland for commercial space, and there are barriers to landlords wanting to rent to people doing childcare in their home. We're asking right now how we can partner with developers in designing buildings to meet the requirements for childcare," Barnes said. "We're asking how can we really honor the preschool providers as small business owners and experts, without telling them what to do? We're not the experts, they are. There's this power dynamic that needs to shift."
On top of physical infrastructure, two other issues stand in the way of a successful implementation: the human infrastructure of talented, passionate and well-treated early educators and public trust in the early education system. Preschool teachers have been underappreciated, underpaid and overworked for decades, resulting in high turnover and lower quality preschool education.
"We can't do much if people don't see this as a real career path for them," Barnes said.
Built into the vision for Preschool for All is an assurance that both lead and assistant preschool teachers are treated fairly and compensated well. The initiative promises lead teachers will be paid on par with kindergarten teachers, while assistant teachers will be paid $19.91 an hour as of 2022's rollout, with      cost-of-living adjustments for future years. Compared to the vast disparity in pay offered throughout the metro area today, these ensured rates equalize and augment our county's promise of fair pay for hard work. Current and future early educators will be offered equity-focused pathways facilitating professional development and offering licensing through more accessible ways.
"[Early education] has been the wild, wild west for so long," Barnes said. "When I began my career 20 years ago, we were not even requiring anyone to come to child care facilities for inspections, now we have onsite inspections, and statewide initiatives. Preschool for All is looking at the things we need to ensure quality programs. We're looking to do things a little different and working to understand what families want and need, pushing back against some of the prescriptiveness that has been in the system before."
She believes in building a coalition that builds the infrastructure of this new system together, relying on the many experts on the ground doing the work itself. Barnes and her team are working alongside Child Care Resource & Referral as the Preschool for All coaching organization, Micro Enterprise Services of Oregon to support small child care businesses, and family connector organizations such as the Native American Youth and Family Center (NAYA), Self Enhancement, Inc. (SEI) and the Immigrant and Refugee Community Organization to address the issue of public trust. Barnes personally knows the challenge of entrusting others with those you love the most.
"Parents want to know what a potential preschool feels like, what it smells like, how their kids feel when they come home," Barnes said. "We're working with our family connector organizations because they're already trusted by communities, and will be able to help families make decisions and be responsive to families in a different kind of way."
Barnes hopes to continue to build opportunities around parent engagement as the Preschool for All plan moves forward. She also hopes that this foray into Preschool for All has impact beyond the benefits this voter-approved initiative can bring Multnomah County. Washington County is already looking into implementing a version of Preschool for All for its residents. Through it all, the voice of parents and providers will be paramount, guiding the process into a program accessible to all Multnomah County residents by 2030. The current framework shows how Preschool for All is built for sustainable growth toward universal access. Barnes and her team are carefully working to avoid pitfalls that lead to inequitable child care and poor learning outcomes as they move toward this systemic overhaul. Addressing inequities, building capacity for before and after care options to support working families and including the policy of no suspensions or expulsions will be difficult problems with complex solutions. Through hard work and community-building, those answers will be illuminated by 2030's universal rollout.
"Some of the things will look different," Barnes said. "Preschool can happen at all times of the day. It's not universal childcare if we don't provide that. We have to build equity whether someone chooses family childcare or center-based care. At the end of the process, the child should be ready to be in that kindergarten classroom. That's what matters."
To learn more about Preschool for All, visit www.multco.us/preschool. To learn more about Early Learning Multnomah and their Parent Accountability Council, visit www.earlylearningmultnomah.org.