MLK Day volunteers pick up litter on MLK Blvd. in Portland with SOLVE. (Photo by Megan Zabel Holmes for United Way of the Columbia-Willamette)
"For me, MLK Day is about giving back and feeling connected to the people around me," said Heather Guthrie, Chair of United Way of the Columbia-Willamette's Board of Directors and partner at Dunn Carney. "It's nice to be engaged with the community, to feel like you're playing a role and not expecting anything in return."
That connection was strong over MLK weekend, when nearly 1,500 volunteers joined United Way to honor the legacy of Dr. Martin Luther King Jr.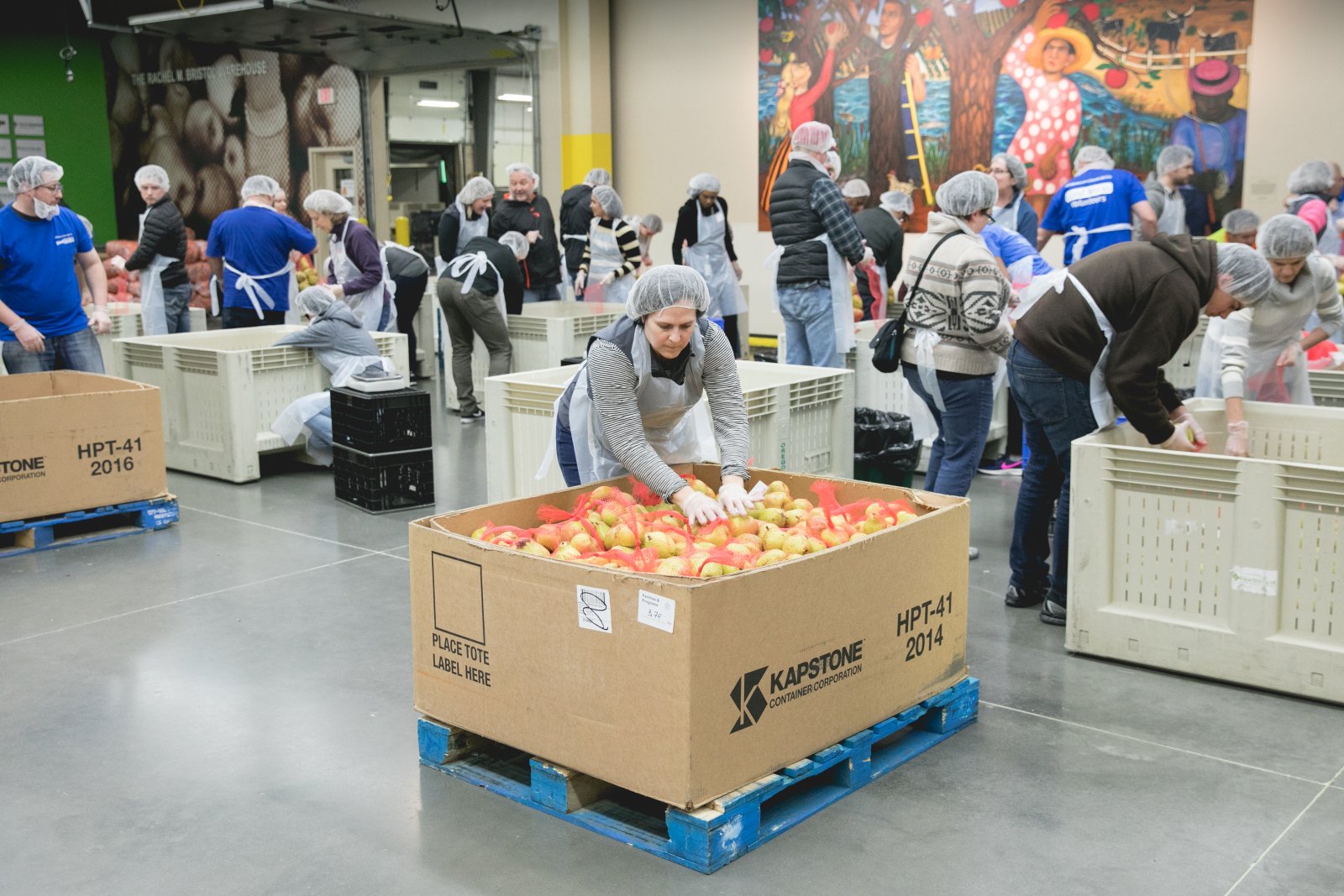 The on-and-off again rainy weather didn't dampen the 12th Annual MLK Weekend of Service. This year saw the highest number of opportunities to give back, with volunteers lending a hand at 73 nonprofit projects across the Portland metro region. 
Organized by United Way's volunteer program, Hands On Greater Portland, the weekend embodies Dr. King's vision of "everybody can be great, because everybody can serve."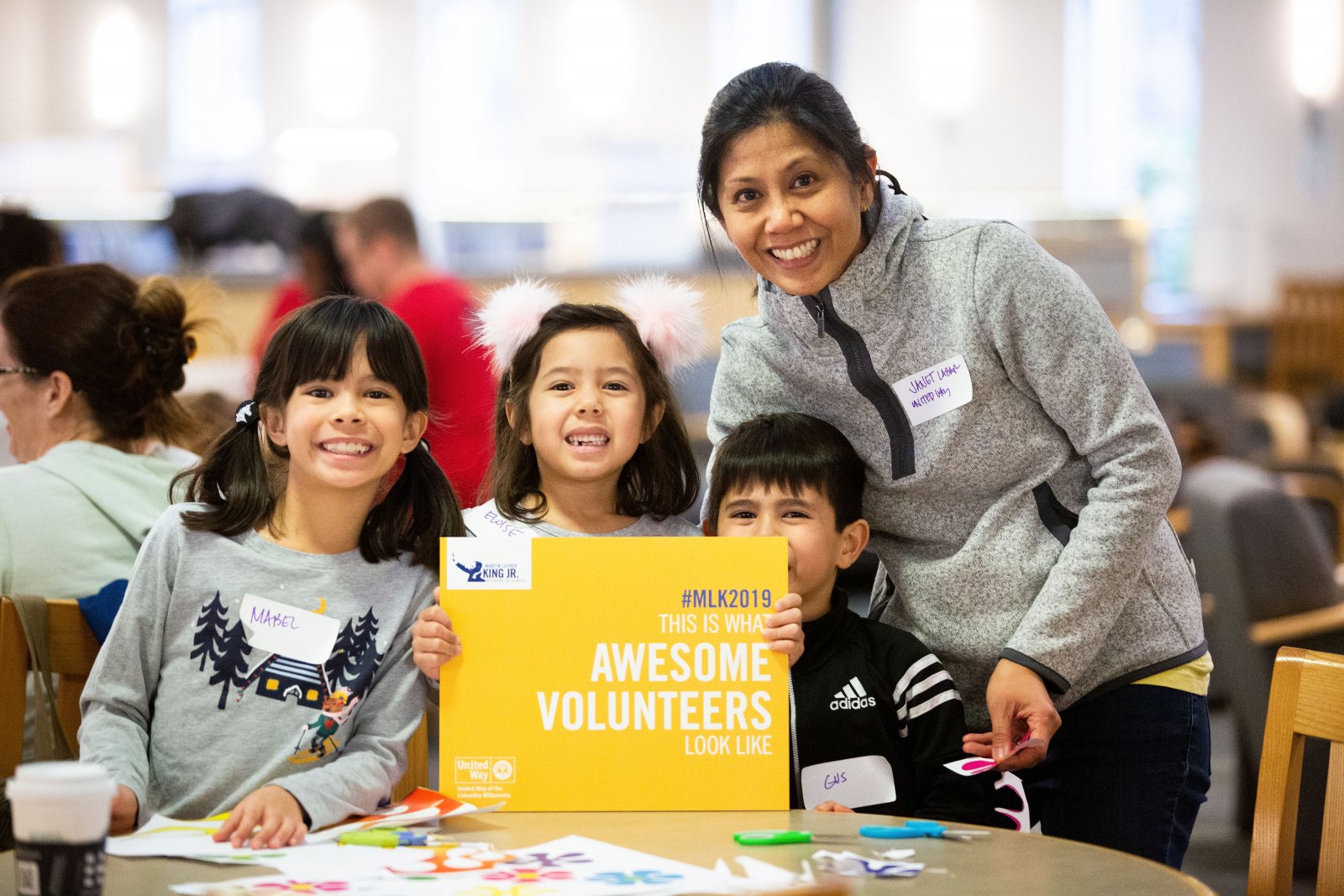 "MLK Weekend of Service is a wonderful chance to give back to the community we all live, work and play in and it's a wonderful celebration in honor of a man who gave his life fighting for good," said Janet LaBar, United Way Board member and CEO of Greater Portland Inc. "I'm proud to be volunteering with my kids today and helping them learn what giving back to the community means."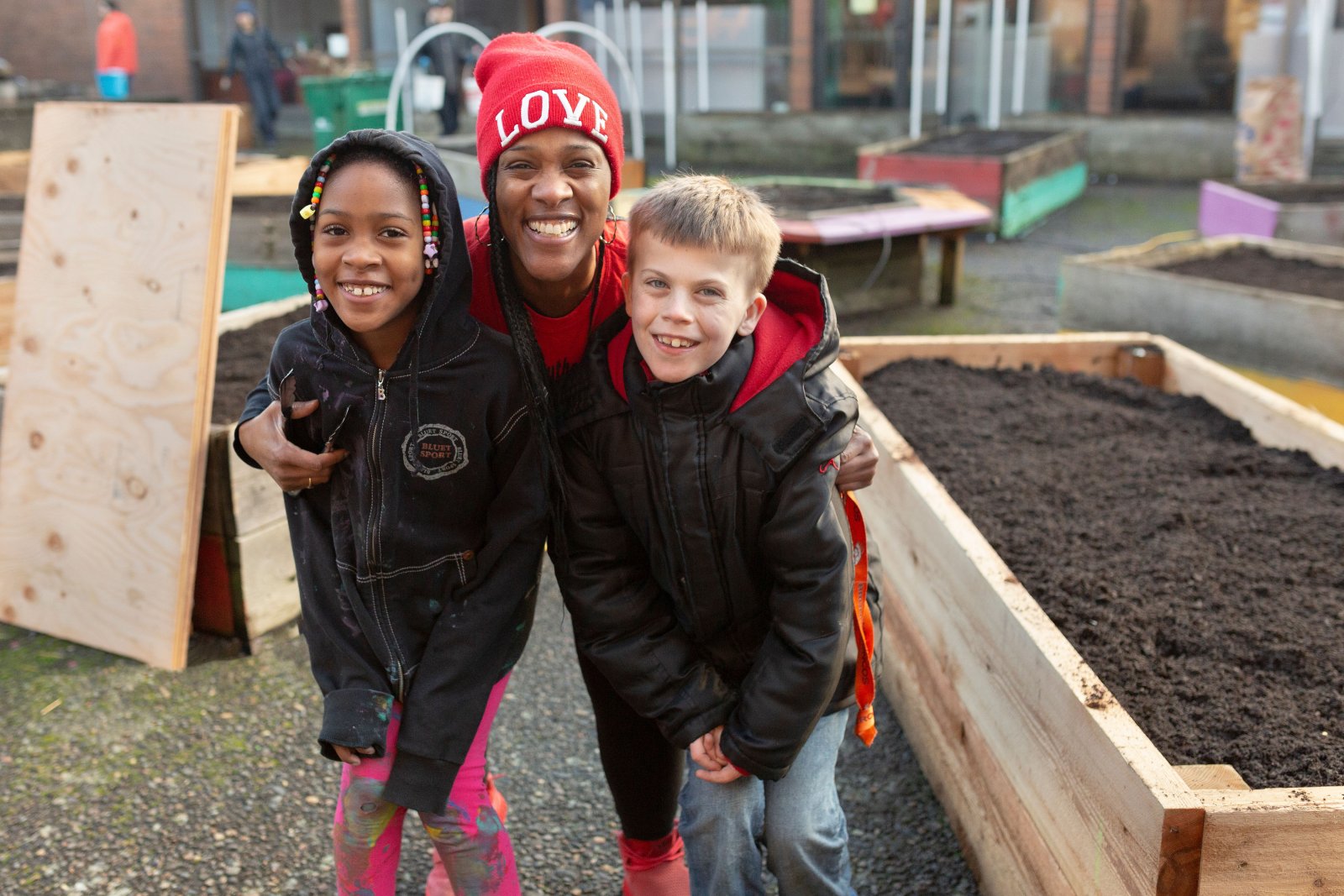 Throughout the weekend volunteers packaged hundreds of pounds of fresh produce for families in need at Oregon Food Bank in NE Portland. Standing in the cold and mud, Beaverton-area volunteers helped build stairs and added insulation to new triplex homes with Habitat for Humanity. From sprucing up local libraries and elementary school gardens to cleaning up books for low-income kids, volunteers of all ages contributed 4,422 hours of service by the end of MLK weekend.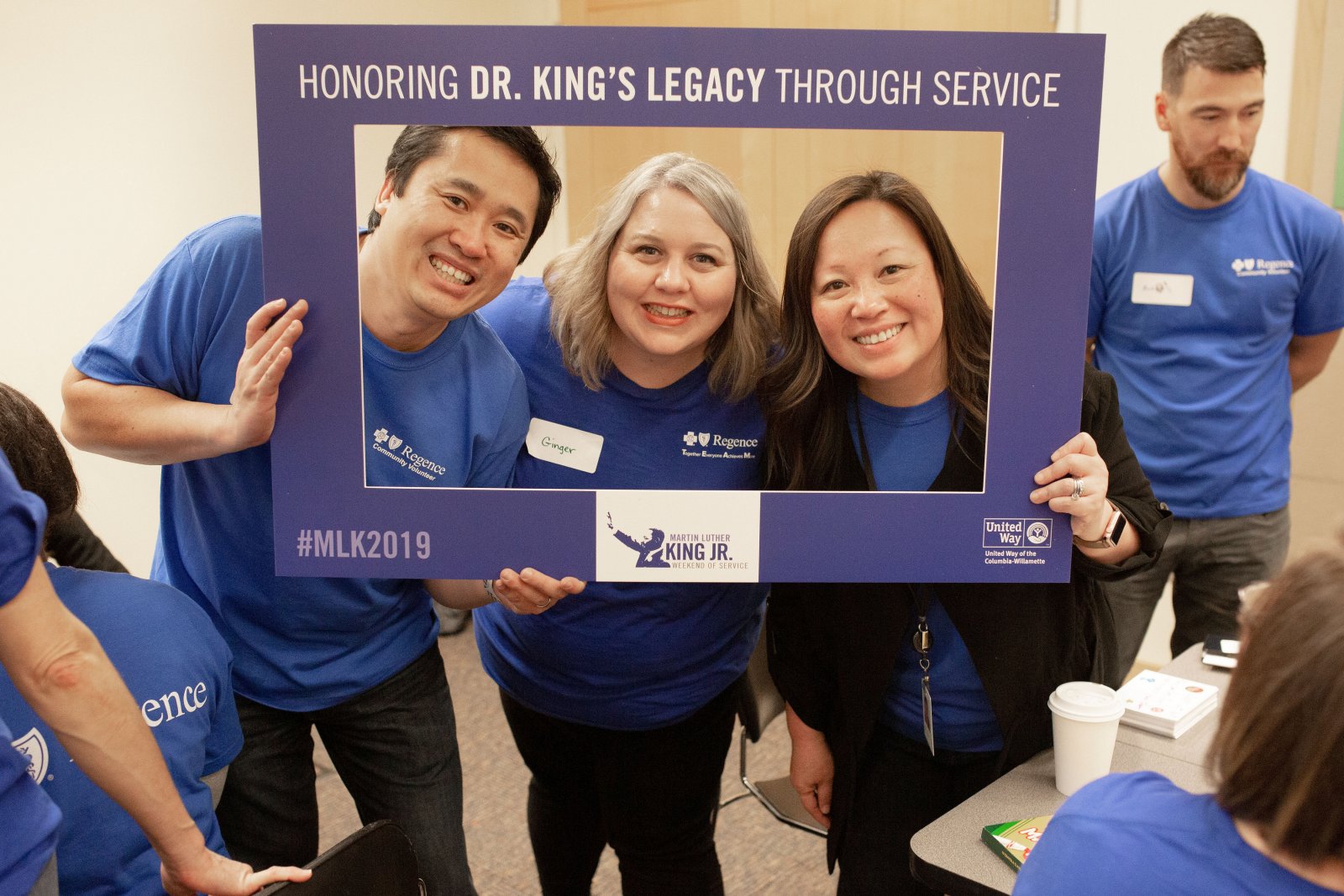 Local businesses also played a big role in the weekend's success, sponsoring events and sending employees out in force to volunteer. Regence BlueCross BlueShield of Oregon returned as the presenting sponsor of MLK Weekend of Service for the fourth year in a row. 
"It's an honor for our employees to work hand in hand with volunteers across our state in celebration of Dr. King and his legacy of service," said Angela Dowling, President of Regence BlueCross BlueShield of Oregon. "Regence was founded in the spirit of neighbors helping neighbors. To see that spirit come alive this past weekend in partnership with United Way and Hands on Greater Portland is incredibly gratifying."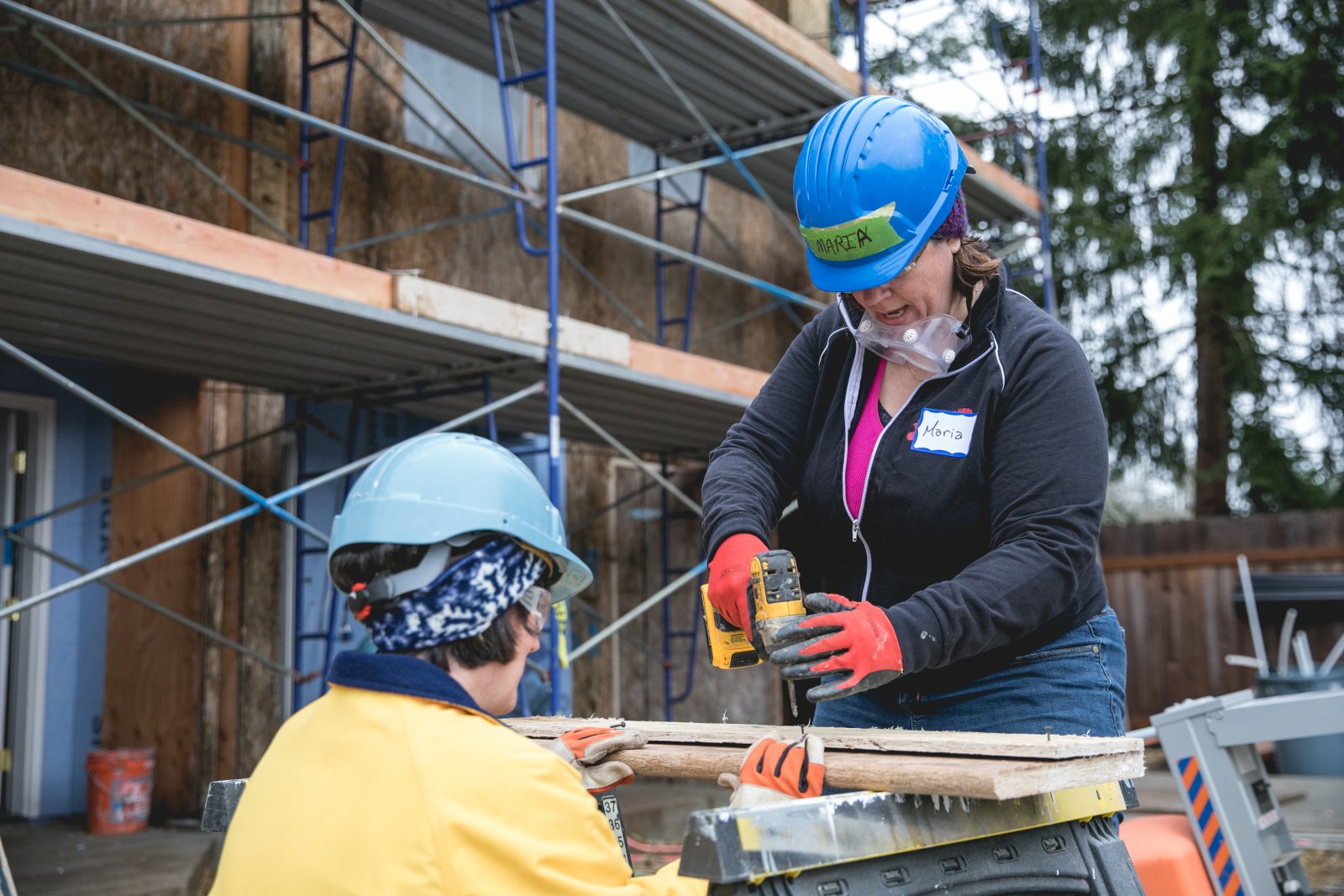 MLK Weekend of Service is a key part of United Way's ten-year agenda around reducing childhood poverty and advancing racial equity in the Portland metro region. 
Last year, United Way mobilized more than 23,000 volunteer connections, helping more than 350 local organizations and contributing $1.89 million in service value across the region. At a time when 1 in 2 nonprofit organizations across the country turn clients away due to lack of volunteers and resources, the caring power of community members is more important than ever. 
United Way's volunteer program, Hands On Greater Portland, can help connect you to volunteer projects all year round. Find your next volunteer project today. 
You can make a difference for kids and families