Cesar Huerta facilitating a volunteer event through Hands on Greater Portland.
I've been in Portland, Oregon almost 20 years now, half of my lifetime, so to say the least, I consider Portland my second home. And I want to make sure that I leave this place better than when I first got here, so I began volunteering.

I've come to the understanding now that life is not about me, it's about we.
I was homeless for almost two years which inspired my motivation to become a volunteer. Because of my experience, and after getting back on my feet, I've spent the last ten years dedicating my time to helping those experiencing homelessness, specifically people in need all over downtown Portland. My passion grew as I began working with different organizations throughout the region who provide food, clothing, essentials and, most importantly, support to those in need.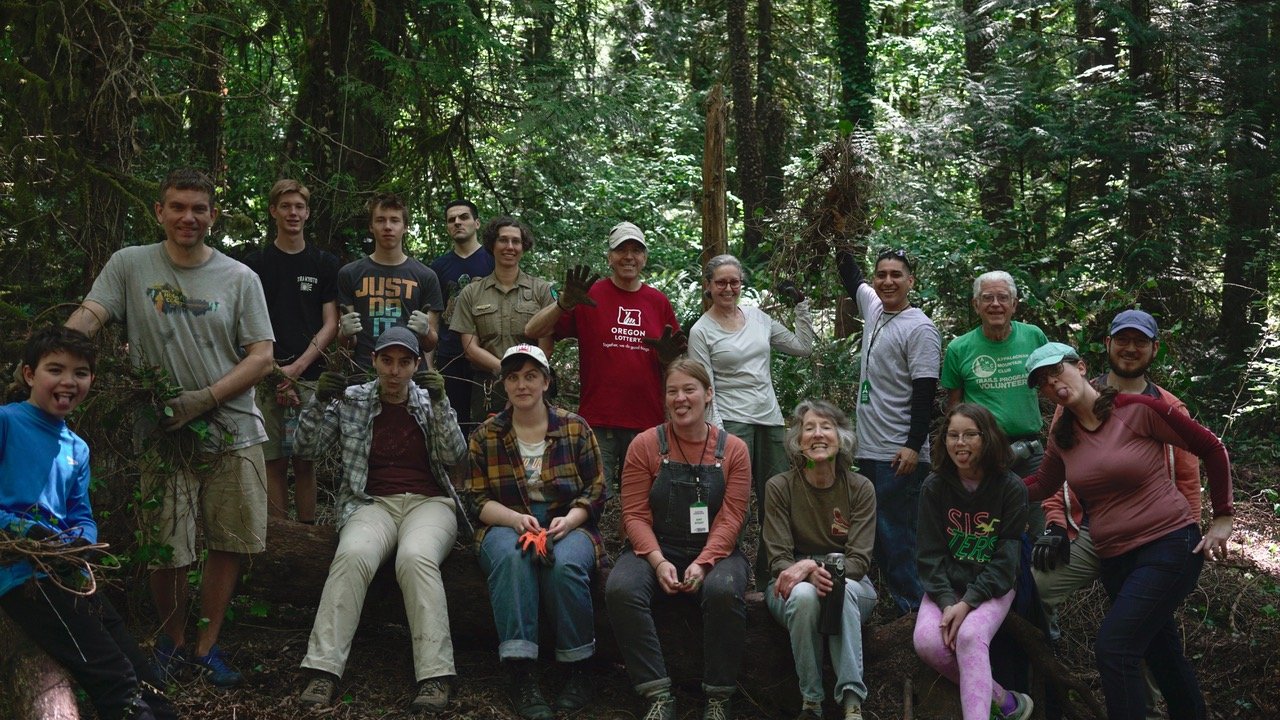 As I continued my efforts, I recently joined Hands on Greater Portland, United Way's volunteer program, and am so grateful for making that decision. The organization allows me to volunteer every single day, a goal I had hoped to meet. Little did I know, I would quickly become a Volunteer Leader, pushing people to meet those very same goals. 

And the Volunteer Leader program has brought out my own leadership qualities to the point where I'm beginning an independent service group for wildlife refuge during the off-season; the role inspired me to follow my initiative to begin my own volunteer action within our community's environmental needs. I believe that leaders not only better their environment, but help others do so as well. Plus, leading groups of up to 50 people restoring wildlife in our region and simply spending individual time with people who need help continues to inspire me and the work I do.
Spending so much of my time volunteering has led to special, personal achievements. I have volunteered every day, rain or shine, this year and by doing so, I'm showing my kids how to be a role model by example, instead of just talking. Actions speak louder than words. 

On top of my own personal hardships leading to my volunteer work, my children play such a huge role in why I choose to give back. My daughter was born four years ago premature and with a variety of medical conditions. I made the choice to move into the hospital for four long months while she recovered and when she was released, her health was cleared. For that, I am the luckiest and happiest Dad alive and I feel I owe the world so much gratitude. So, I give back and I volunteer as a small token of thanks. 

Knowing that when I'm gone, my little ones and the people I love will be in a better place because of my efforts pushes me to continue my volunteer work and is why I became a volunteer.  
From September 15 through October 15, our nation celebrates National Hispanic Heritage Month which honors individuals within the Hispanic and Latino community for their positive influence and action on our country. This month we're highlighting the importance of Hispanic and Latino Americans' history and culture and honoring those who have made a difference in our country, just like Cesar. 

Are you looking for a chance to begin serving your community? Find your perfect volunteer project today.