Earlier this month local community partners and the Portland Timbers, Portland Thorns FC and T2 participated in the 7th Annual Stand Together Week. Organized through United Way's volunteer program, Hands On Greater Portland, the Timbers aim to engage 1,000 community volunteers during a week of service across 30 projects throughout the Portland metro area. 
We asked a few of our Volunteer Leaders to share their reflections from #STWeek: 
---
CRISTY:
"What a great way to kick off STWeek at Powell Butte Nature Park!!! I was impressed with all the good volunteer spirit in spite of Saturday's rainy weather."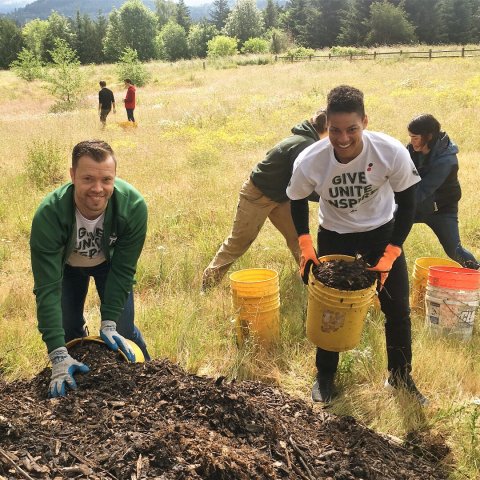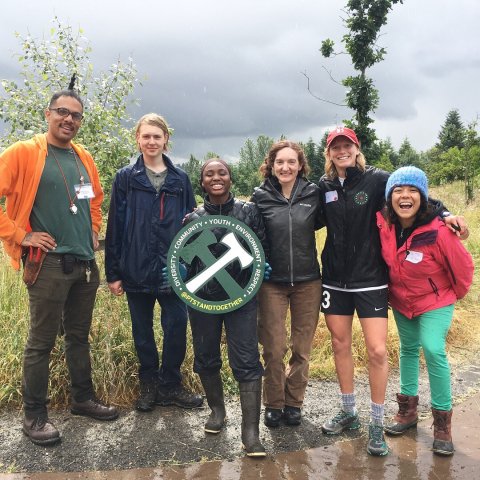 MOLLY:
"Volunteers gave their time for a "derail the nails" project with the Rebuilding Center. Using hammers crow bars, and air-powered nail "kickers", volunteers worked hard to get lumber ready for reuse for low-income families and for the construction of tiny homes for the houseless."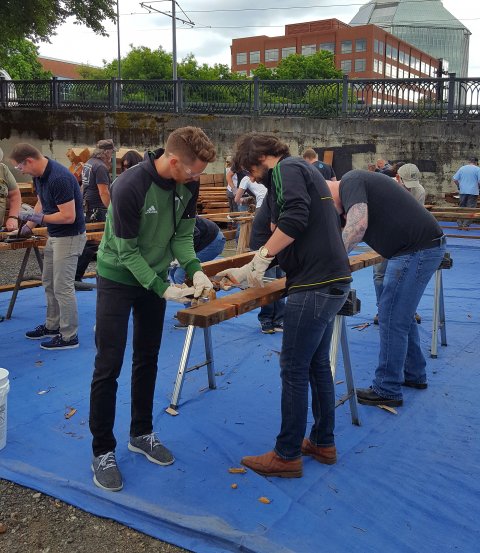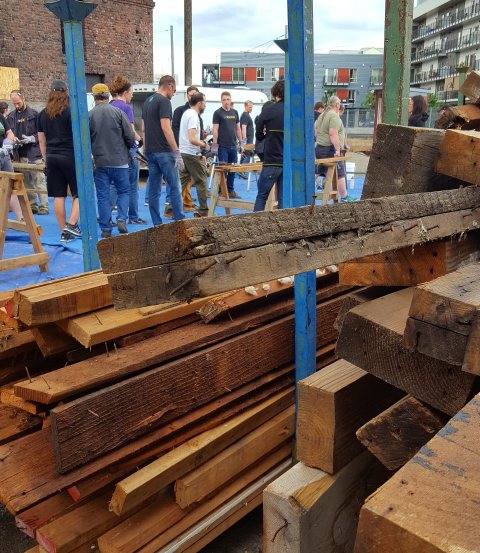 MINDY:
"Pouring rain couldn't stop a hardy group of #STWeek volunteers from sprucing up Nadaka Nature Park on Sunday afternoon! Volunteers weeded natural areas and the community garden, mulched, attacked invasive blackberries, & picked up trash in this 12 acre gem. This site was once a Camp Fire Girls day camp and some features from that period of history remain, including Turtle Rock, which campers would climb upon and make a wish."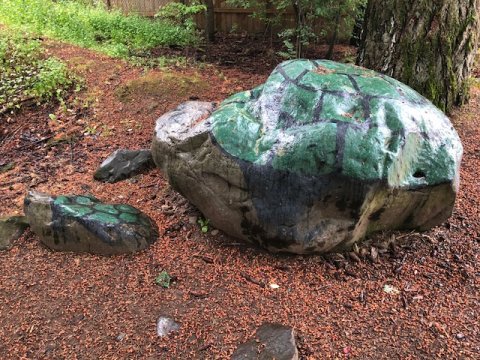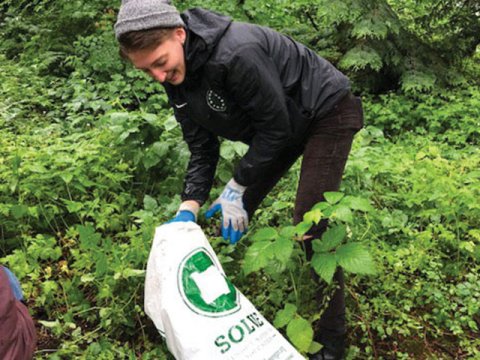 KRISTEN:
"The elementary school we were at needed a little TLC in their gardens and around the futsal court. It was great to see the volunteers put in such hard work and then enjoy the fruits of their labor by scrimmaging with the players and kids!"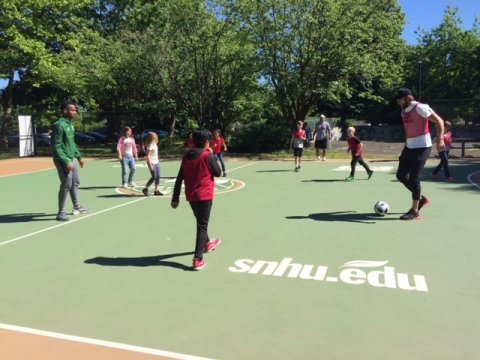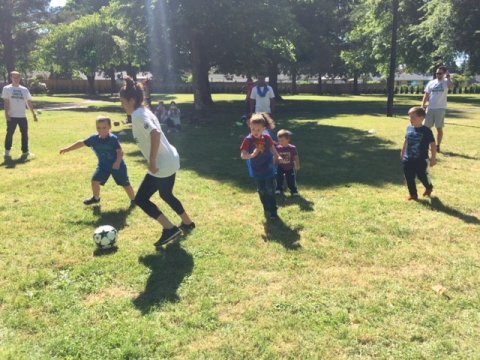 Nidhi:
"We organized an art class for 20 kids at Kateri Park, an affordable housing community, and the art project was slime making. Everyone – the kids, volunteers and players had a blast and creativity was at its maximum with some folks creating glitter infused slime! It was a highly interactive and fun session, albeit slightly messy!"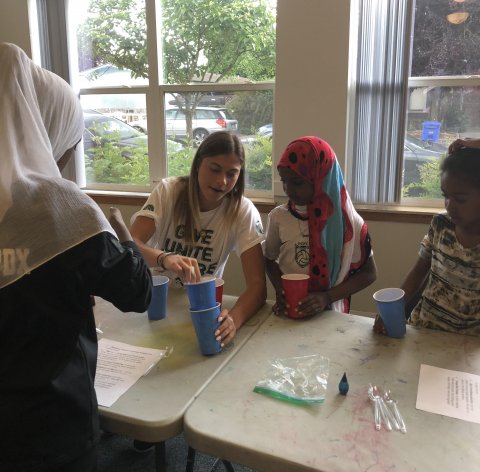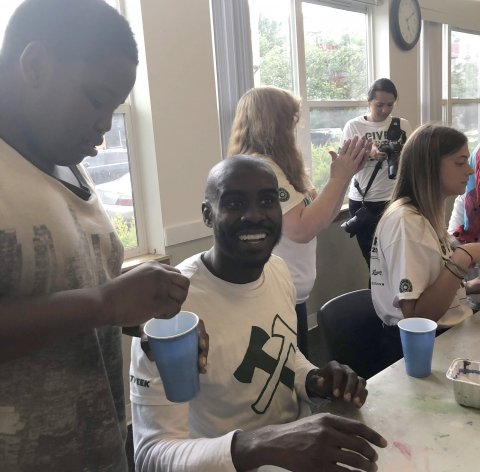 ---
Thank you to everyone who came out and volunteered during Stand Together Week!
Our Hands On Greater Portland program makes it easy to connect with volunteer opportunities that fit your schedule and interests year-round. Click here to find a one-time project, or dive deep and see how you can regularly give your time to an issue that shapes our region.