Photos by Kyla Yeoman for United Way of the Columbia-Willamette
An estimated 12 million households now spend more than 50% of their annual income on housing, and a family with one full-time worker earning minimum wage cannot afford the local fair-market rent for a two-bedroom apartment anywhere in the United States1. 
United Way of the Columbia-Willamette partners with nonprofits across our region to provide short-term rent and utilities assistance for families in need. By joining United Way this #GivingTuesday, you can help families have a place to call home. Families like Glenn's. 
As a single father with five-year-old twin daughters, Glenn knows what it means to strive every day to make a better life for his family. He's struggled to make ends meet on a single income, especially as housing and childcare costs continue to rise across our region. 
Glenn and his family faced a crisis when he suddenly lost his job. While they lived in Clark County, Glenn's job was in Portland. Without a car of his own, it was hard for Glenn to find reliable transportation to and from work. Sometimes the bus was late or his ride to work fell through. Glenn found himself suddenly unemployed.
"I worked there for two years as a temp," says Glenn. "Two years, under the table, getting paid. That's how I was surviving."
Without that steady income, Glenn couldn't afford the rent and he lost his apartment. For months he and his daughters, Ka'miah and Ka'morah, struggled to find somewhere to stay, sometimes sleeping at a shelter in downtown Vancouver or on a friend's couch. 
Thanks to supporters like you, families have somewhere to turn when they face barriers and experience a crisis. In fact, last year more than 2,873 families received rent and utilities assistance through pooled funding from United Way and our nonprofit partners.  
Your generosity makes it possible for United Way to provide flexible funds in each of our four counties, funds that allow our nonprofit partners to connect with families in need and respond quickly. With a little support in that crucial moment, you help ensure kids and families have the strong foundation they need to thrive.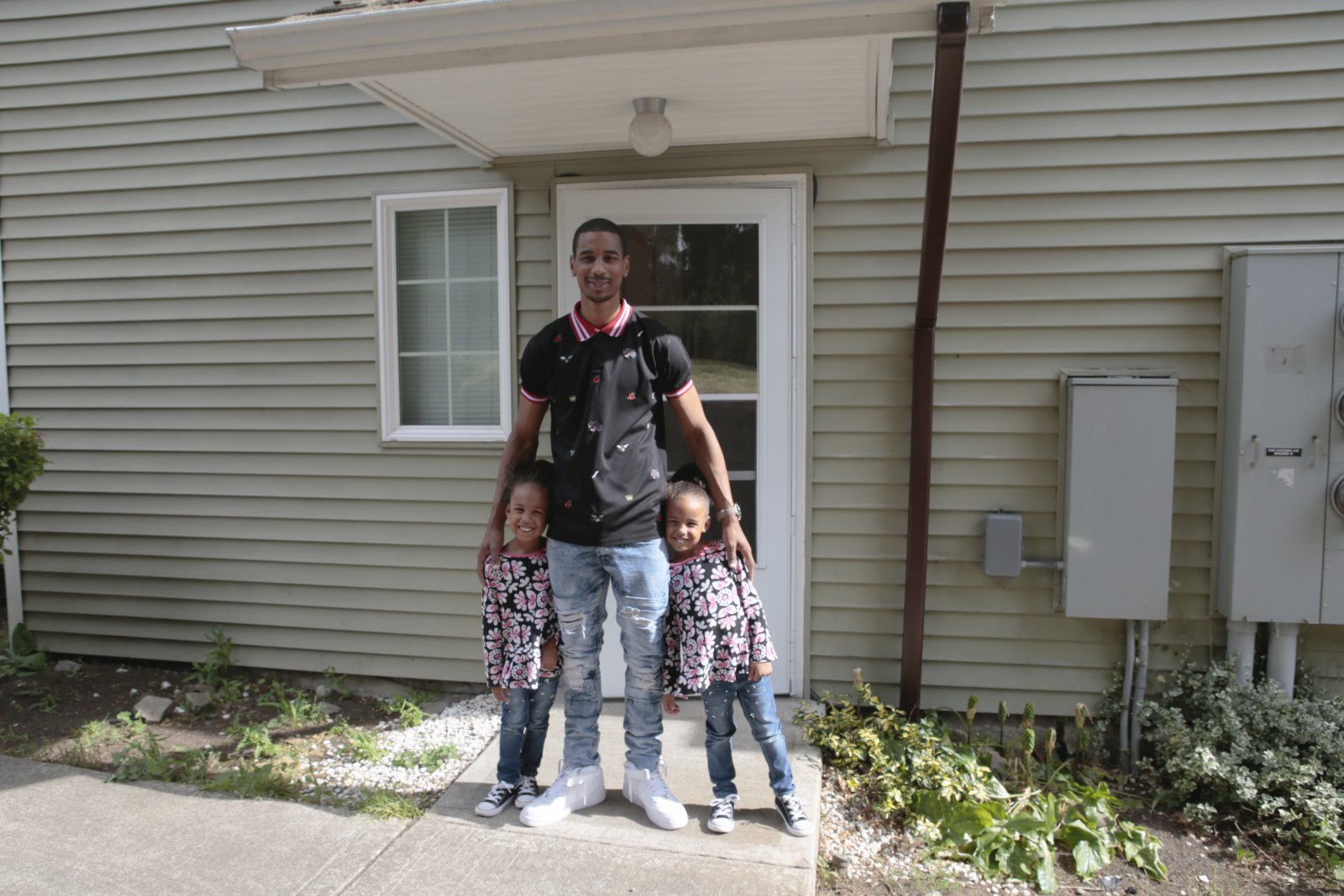 "Every day I was doing something for my children and for me to get out of the situation," says Glenn. "On ten toes every day."
Glenn's determination landed him a job through a temp agency, and after four months he was hired on permanently at the local production plant. With that steady income, Glenn reached out to Council for the Homeless, a United Way partner.
A few weeks before Halloween, Glenn received the news he'd been waiting for. His housing coordinator had found an apartment for the family and he could get the keys that night. Glenn has never forgotten that moment and what it meant to him and his girls. 
"I remember when we first moved in here. It was at night," says Glenn. "There was nothing in here, no furniture. I had covers and I put the girls to bed on the floor. I just started crying because I was so happy to have this place."
Glenn's coordinator also connected him to resources for food boxes, bus fare and even boots for work – all of which allowed Glenn to focus on his new job and caring for his girls.  
 
Thanks to being stably housed, Glenn has held his job for six months now and received a promotion. He's now able to make sure Ka'miah and Ka'morah regularly see a dentist and a pediatrician for their well-child checkups. The girls even had the opportunity to attend, and then graduate from, preschool last year. This fall the girls started kindergarten and are excelling in school.
"I want my girls to have the greatest education and to be able to explore the world," says Glenn. "I want them to go as high as they can."
This holiday season you can help give families like Glenn's a safe place to call home. By making a gift you can help ensure vulnerable families stay housed and off the streets. Make your gift today!
1.   U.S. Department of Housing and Urban Development: https://www.hud.gov/program_offices/comm_planning/affordablehousing/