At United Way of the Columbia-Willamette, we see ourselves as conveners, knowing that the issues we seek to tackle, and the systemic change they require, necessitates a diverse group of problem solvers. Our volunteer program, Hands On Greater Portland, highlights this organizational strength in a direct way, bringing volunteers from across the region to projects from a multitude of other nonprofits to ensure they have the hands on support they need to do the work they need to do. Recently, we were able to convene a group of volunteers to support a phenomenal nonprofit and the elders they work with.
As we age, many of us face new challenges and difficulties. For some of our elder community members, the task of maintaining their yards can become too much to handle on their own. That's why organizations like H.O.P.E. (Honoring Our Precious Elders) work to make a difference in the lives of our aging population. Recently, with the help of volunteers from Synopsys, Points of Light and Hands On Greater Portland, H.O.P.E. was able to carry out their mission by cleaning up the yards of three elder community members. We owe a debt of gratitude to our elders, who have built the world we live in today. They have made sacrifices, worked hard and raised families; they continue to contribute to our community in a variety of ways. They deserve our respect and honor.
On a recent Thursday afternoon, volunteers from Synopsys and Points of Light joined forces with H.O.P.E. to tidy up three yards to help elders in our community. As we all know, leaves fall heavily in our tree-laden community. These volunteers helped gather these leaves and prepare them for composting. Before we began, these yards were filled with brown leaves, waiting to be cleaned up. After, you could see the green of soon-to-be summer grass. H.O.P.E. helps do this and more – maintaining flower beds, mowing lawns and removing debris from the yards throughout the year. While the task at hand may seem small, the impact on the lives of these elders can be significant. Now, they are able to enjoy their yards once again and feel the care and support from their community.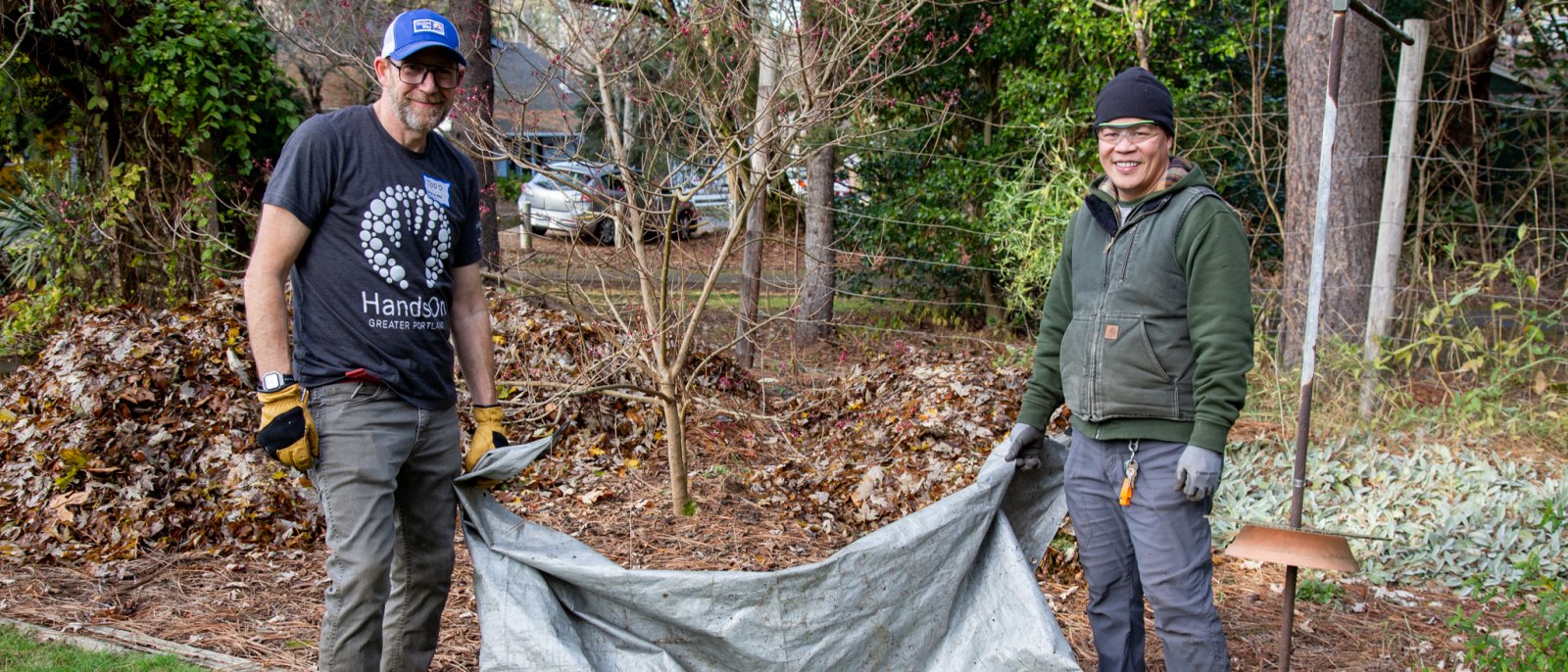 This effort, led by Hen Truong, founder of H.O.P.E., and supported by volunteers from Synopsys and Points of Light, is a testament to the power of community and how together we can make a meaningful difference in the lives of those around us. Truong started the Beaverton based nonprofit H.O.P.E. in 2018, drawing from a passion to bring others joy instilled in him by his Vietnamese immigrant father.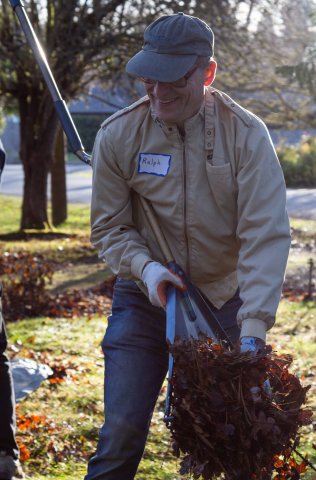 He hopes to expand the nonprofit so it is servicing over 150 homes and drawing from a pool of over 300 volunteers soon. Truong and his grassroots team go to the homes of people 65 and older, offering no-cost services that help keep yards clean and, most importantly, battle social isolation that many elders can feel. He works full-time for the nonprofit, providing hundreds of volunteer hours with the help of one part-time employee. The organization serves elders living throughout the Portland area – as close as the southeast hills and as far as Farmington.
By providing support to our elderly neighbors, H.O.P.E. and its volunteers help to empower older adults to continue living in their own homes and age in place. This simple act of kindness and service is one way we can honor and support our elder community members.
We believe that every person has the power to make a difference in their community. We are proud to have come together and made a small but meaningful difference in the lives of three elder members of our community. We hope that this effort will inspire others to take action and make a difference in the lives of those around them, too.
Together, let's honor and support our precious elders. If you'd like to donate or volunteer to help Truong and elders in our community, visit H.O.P.E.'s website here. If you're interested in other volunteer opportunities, visit Hands On Greater Portland's website year-round for a variety of different options!