Happy Star hugs her daughter as she heads to preschool. (Photos by Bloom Communications for United Way of the Columbia-Willamette)
The holiday season is a time many families gather to celebrate, in their homes with loved ones. Unfortunately, with our current housing crisis, more and more families are finding it harder to do so.  
1 in 3 families in our region can't pay for basic needs and are forced to make hard choices between heat or healthcare, rent or groceries. Families like Happy Star's. 
Two years ago, Happy Star and her children didn't know where they were going to sleep from one night to the next. She'd overcome many challenges and was determined to give her kids a better life. 
But then Happy Star was diagnosed with multiple sclerosis. Suddenly maintaining a full-time job between her symptoms, doctor's tests and treatments proved to be impossible. Without a steady income, on top of growing medical bills, Happy Star couldn't afford rent and her family struggled to stay housed.
"It's hard to get anything done when all you're trying to do is focus on where you're going to stay," says Happy Star. "I couldn't sit down and help my son with his homework because I had to make sure the next place we stayed at would be okay." 
Thanks to supporters like you, families have somewhere to turn when they face an unexpected crisis. In fact, last year more than 2,500 families received rent and utilities assistance through United Way and our nonprofit partners. 
Your gift makes it possible for United Way to provide flexible funds in each of our four counties – funds that allow our nonprofit partners to connect with families on the edge of homelessness and respond quickly. With flexible funding, our nonprofit partners can help pay fees for when families fleeing domestic violence need to break their lease, they can help pay the rental application fees or utility deposits as well as cover a family's auto repairs.
Our partners have expressed how important these funds are in preventing families from ending up homeless. With a little support in that crucial moment, between staying housed or sleeping on the streets, we've seen families thrive. Last year, 94% of families who received short-term rent and utilities assistance continued to be stably housed 12 months after receiving support.
Happy Star and her kids were able to move into an apartment, through Native American Youth and Family Center (NAYA), a United Way partner. With United Way's flexible funds, NAYA helped pay Happy Star's rent and utilities for six months. She was also connected to resources for food boxes and clothes – all of which allowed Happy Star to focus on her health and caring for her kids.  
"It's such a relief not to have to worry about where you're going to go," says Happy Star. "Now I can do what I need to for my kids, in my house." 
Thanks to being stably housed, Happy Star's two oldest kids have been able to remain in the Parkrose School District and receive the attention they need to excel in school. Her oldest child, Derrick, is already setting his career goals on becoming an architect.
Lisianna, Happy Star's four-year-old daughter, attends the school district's Preschool Promise classroom, a program created by United Way's Early Learning initiative. Attending preschool is an opportunity Happy Star's two oldest children never had, and she's already seeing how quickly Lisianna is learning her ABC's.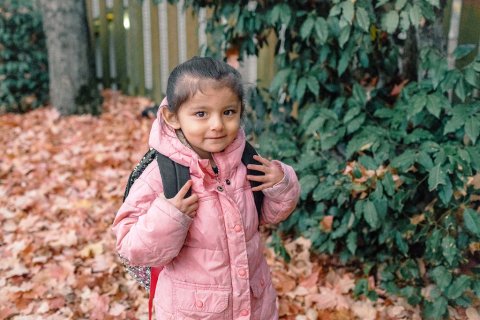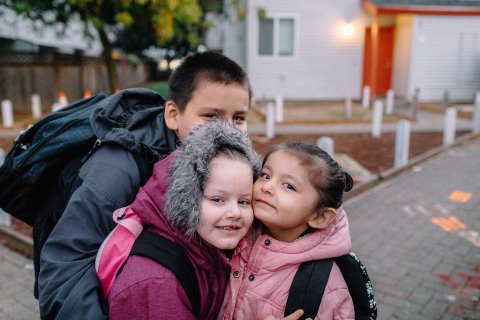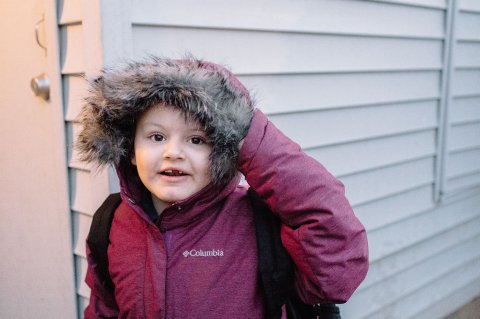 Happy Star's story shows how you can help transform our communities into places everyone can call home.
By making a gift today, you can help give 100 families the resources they need to stay housed.
$35 provides one night of shelter for a family 

$140 provides one week of emergency food

$560 provides one month of emergency food

$1,000 provides one month of rent for a family

Donate today to make a difference for kids and families in need.