By donating to United Way, you're investing in the education of our region's kids, helping to build resilient communities and providing financial stability to local vulnerable families. 

We are a trusted brand:
For 100 years, UWCW has been working to meet the needs of vulnerable families in our region. No matter the crisis, we have always remained steadfast to our commitment to LIVE UNITED and take care of our community. We are uniquely positioned to connect and support the people, non-profits, businesses and government agencies working hard to address poverty in our region.
We are part of United Way Worldwide, the largest privately funded nonprofit in the world operating in more than 40 countries and territories.
We are mission focused:
Our mission is ambitious, yet simple: Improve lives, strengthen communities and advance equity by mobilizing the caring power of people across our region.
We are working hard to create a future where kids and families are free from poverty so they are free to reach their potential. Our priority is addressing the root causes of poverty and in doing so, we put racial equity at the center of our work because research shows that families of color face social and economic disparities that deter the progress of our community as a whole. By addressing these disparities we can disrupt the cycle of poverty and create a more equitable and inclusive region for all. 
We are recognized for our efficiency and accountability: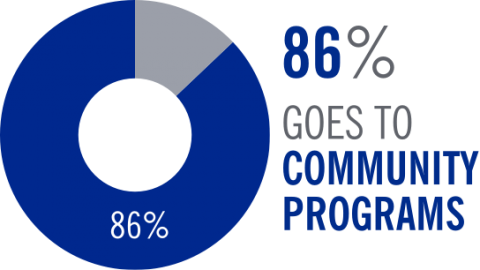 Charity evaluators recommend operating cost ratios between 17.5 and 35 percent. Our operating cost ratio is significantly low at 14%, resulting in 86 cents of every dollar you donate going to programs directly benefiting your community.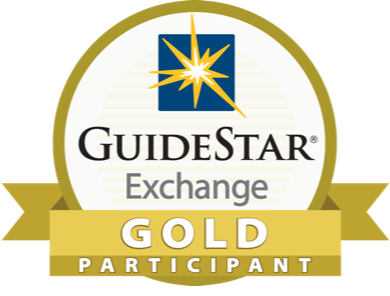 We are recognized by GuideStar at the Gold level for our commitment to transparency and open sharing of impact, financial and effectiveness information, an honor that only 10% of nonprofits receive.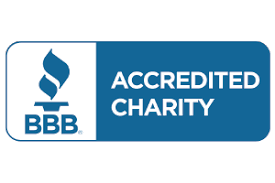 We have received the Better Business Bureau (BBB) Charity Seal meaning that we have been extensively evaluated by the BBB and passed its standards for spending funds prudently, sharing information transparently, measuring the organization's effectiveness
We utilize your dollars to achieve maximum impact in the communities we serve:
What makes our impact approach unique is that we solve complex problems no one organization can solve alone. Leveraging our capacity as a convener and our trusted brand as an influencer, we partner with over 350 nonprofit organizations to:
Focus on Racial Equity: We address the root causes of poverty by putting racial equity at the center of our work.
Implement Culturally-Appropriate Strategies: We elevate solutions that come from within communities of color and are the most effective.
Apply a Data Driven Approach: We are positioned to see across systems, jurisdictions and organizations to evaluate what works and how we can most effectively support our community. 
Our work involves providing kids and families with:
Academic support to ensure kids, from birth to graduation, are better prepared for school, stay in school and graduate to then enter college or the workforce ready to thrive and contribute to society.
Access to basic needs like food, stable housing and healthcare.
Greater support in the community by activating volunteer connections through our Hands On Portland program.
Thanks to your support we are:
Providing immediate relief funding to culturally-specific and culturally-responsive organizations
Ensuring everyone is counted in the 2020 census through a public and private pooled fund focusing on the Hard To Count populations
Advocating for preschool for all children in Multnomah county
Increasing high school graduation rates in David Douglas and Reynolds School Districts through our Successful Families 2020 collaborative
Working to ensure children of color age six and under get what they need to thrive in kindergarten and beyond through our early learning hubs in Multnomah and Washington counties
Last year alone, we served over 100,000 kids and families. Read our 19-20 Impact Summary to see how your support creates impact in our region.
When you support United Way of the Columbia-Willamette, you are helping to build a more resilient, equitable and inclusive region where all kids and families have the opportunities and resources to thrive.